Exploring the past to inform the present, we thread together art, history and nature.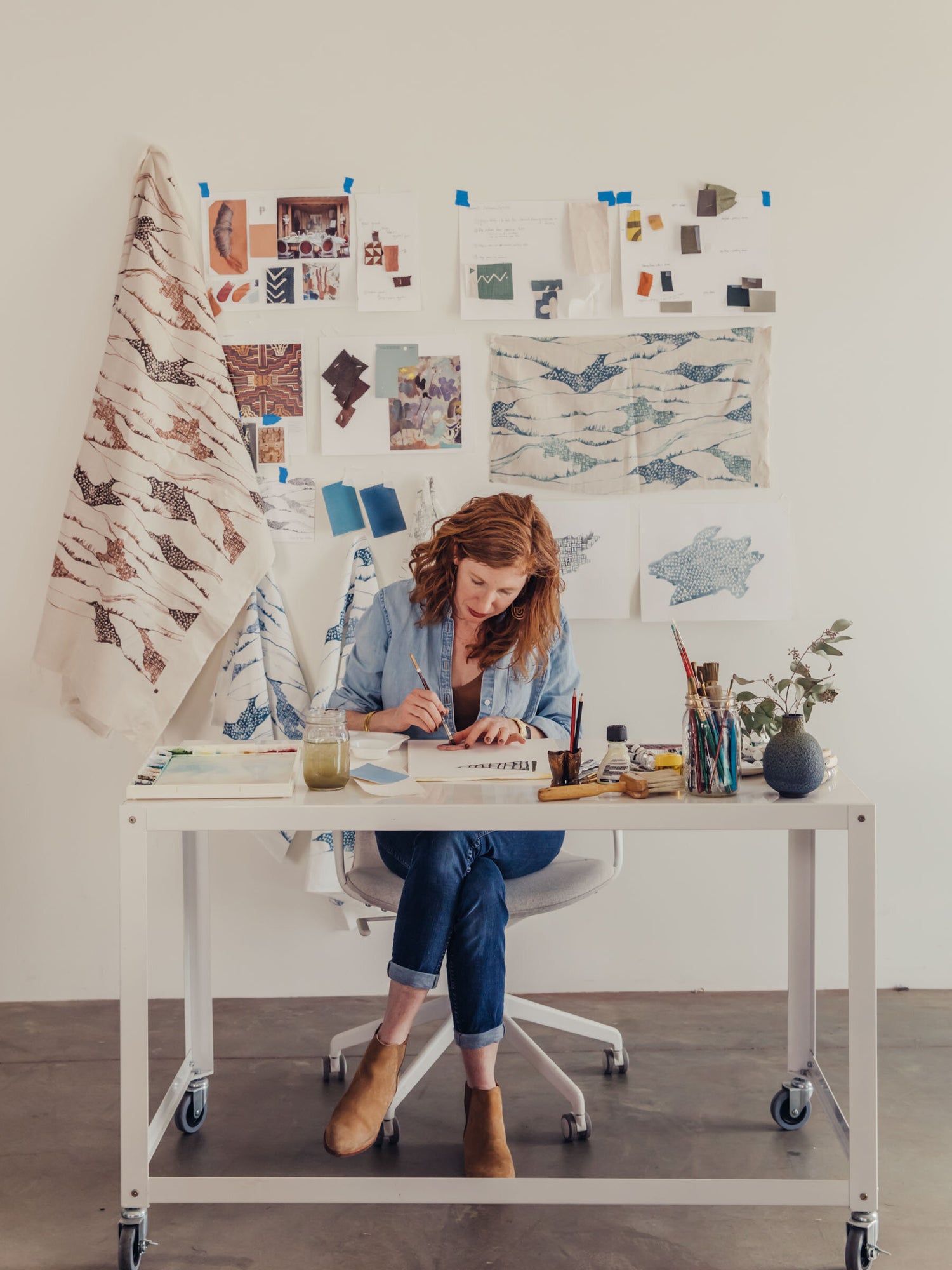 Our Studio
Everything starts in our studio, where we paint sketches, hand-carve blocks or hand-cut stencils before transforming each pattern into an original fabric design. 
Screen printing historically evolved from stenciling, and we likewise progress from analog methods to modern techniques, hand-screening our fabrics on 100% Belgian linen and digitally printing our wallpapers on vellum or grass cloth.

We see through the lens of California's landscape, which inspires our spectrum of painterly colors. We're based in Los Angeles, where we print our fabrics, and we're represented by showrooms across the United States, the United Kingdom, Canada and Australia.
Giving Back
Textile design owes its existence to techniques developed and adapted by women around the world, from masters of resist dyeing across Western Africa to the female leaders of the Bauhaus weaving workshop. In recognition of all the women whose work inspires us, part of the proceeds from our latest collection will be donated to the Mabinti Centre in Tanzania and Creamos in Guatemala — two organizations that work towards bettering the lives of women and children through education and craft.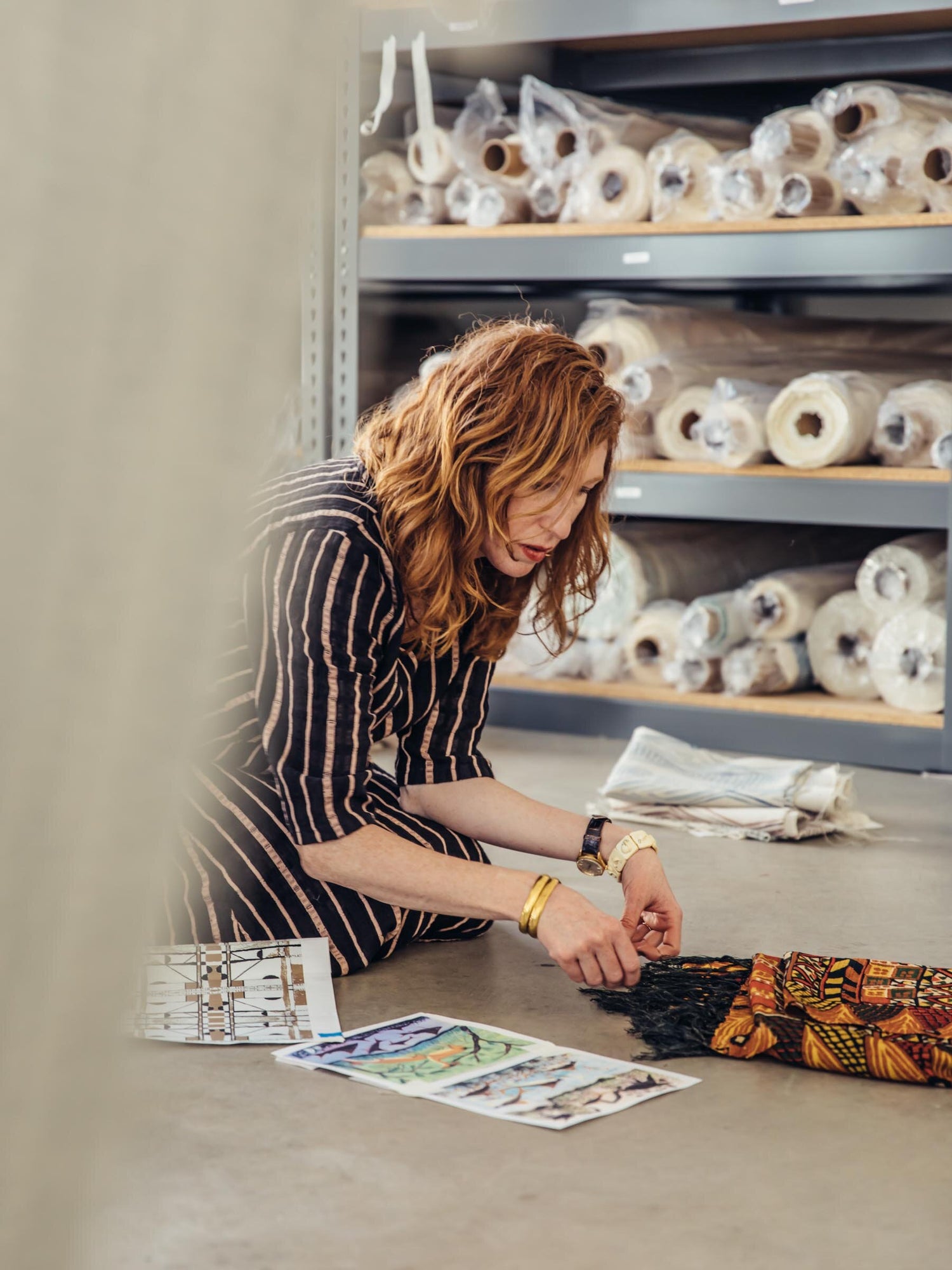 Collaborations
Our process is centered in our creative community, and we regularly collaborate with local artists, including the printers who make our collections. Brook founded BPT, in part, to support Los Angeles artists, women and fellow small businesses. Collaborations include a series of limited-edition lamps with L.A. ceramicist Bari Ziperstein, performance art projects with Jill Spector and a partnership with TARP, in which dancers performed in a pool painted with BPT's Ituri design.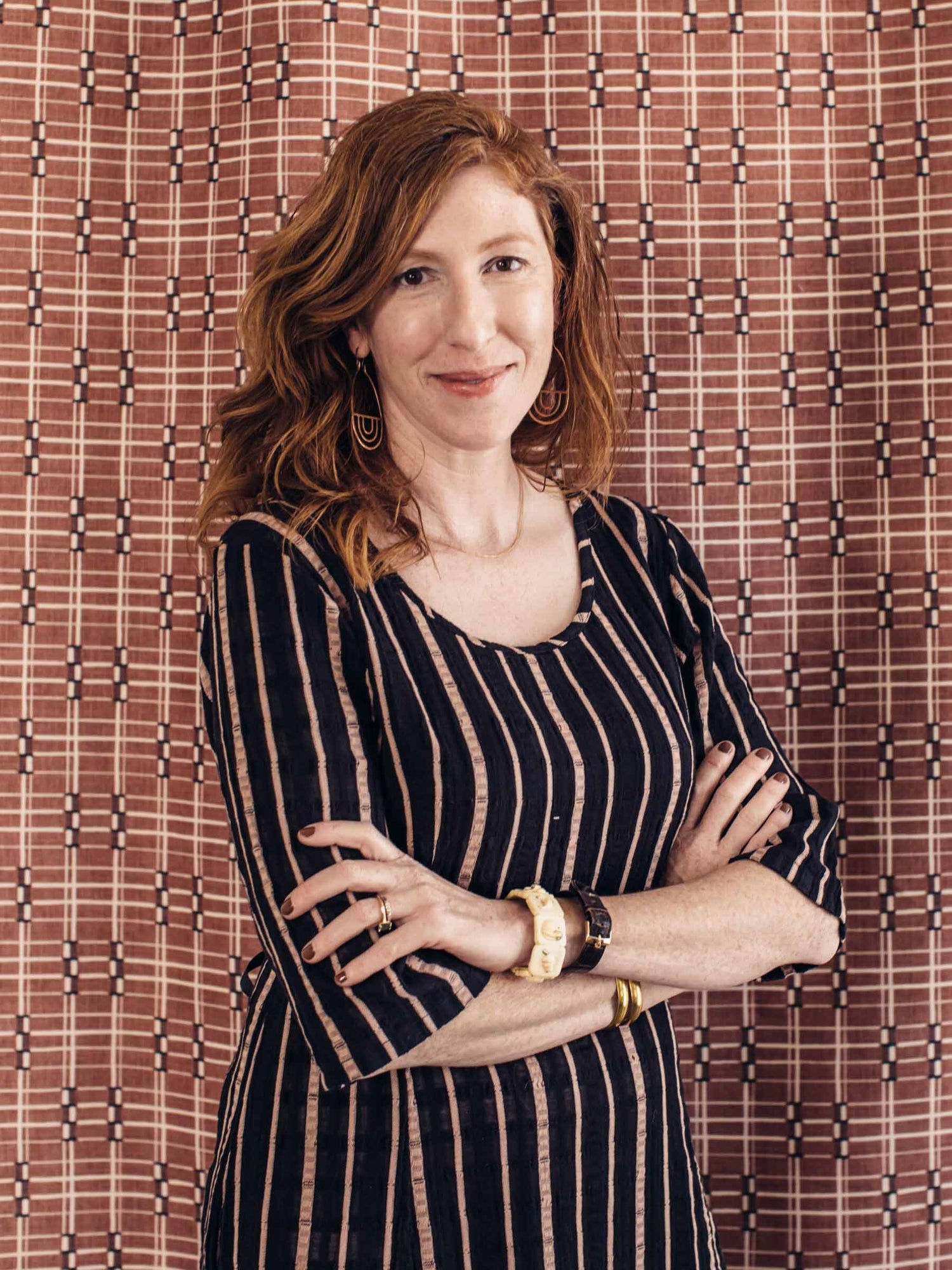 About Brook
Brook Perdigon's designs have been featured in The World of Interiors, The New York Times, House & Garden, Modern Luxury and other publications. A designer and visual artist by training, Brook started her career creating textiles for interior designers in Los Angeles, New York, and Paris. She went on to work for Tai Ping Carpets, designing textiles for high-profile clients worldwide, before founding BPT in 2015. Bringing new perspectives to classic patterns, she collects vintage textiles and paints abstract images suggestive of landscapes and patterns. Brook currently lives in Los Angeles with her husband, Michael, and their children, Mallory and Tanner.