Textiles by the yard
Hand Drawn. Hand Screened.
Inspired by the Journey. Designed in LA.
Impressions
Past, present, and future collide in our Impressions floral collection. Like wildflowers on a path, memories often find us, rooted in nostalgia and dreams. They emerge, take shape, and reveal connections across time and worlds. A box of childhood flower paintings, an old photograph with granny's floral sofa, a rare lotus print from before our time. Imprints of our lineage, we follow their trail and seek out new stories. Every hand-painted petal, leaf, and line is rendered with loose brushstrokes, stemming from an artist's intuitive hand, guided by wonder. From our closest, most intimate bonds, a foray into flowering patterns comes to life.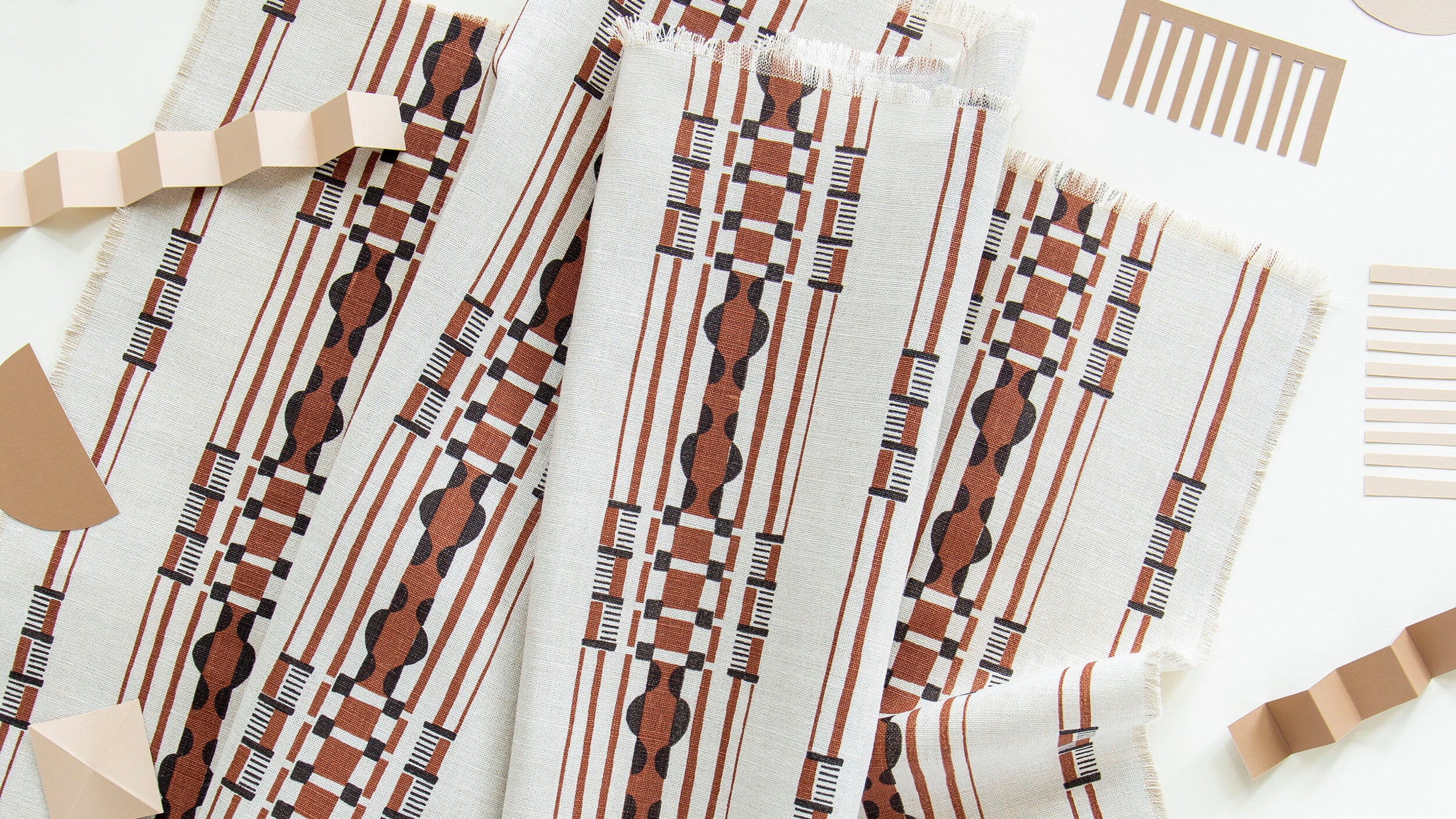 Adaptation
In the studio, patterns begin by hand. Sketches and stencils evolve into cut-paper plaids, clipped-and-collage diamonds or watercolor toile-like landscapes. Far removed from their inspirations, each design retains familiar structures: the grid of a windowpane plaid or the reconstructed rhythm of an embellished stripe. Old patterns recede, and new perspectives arise.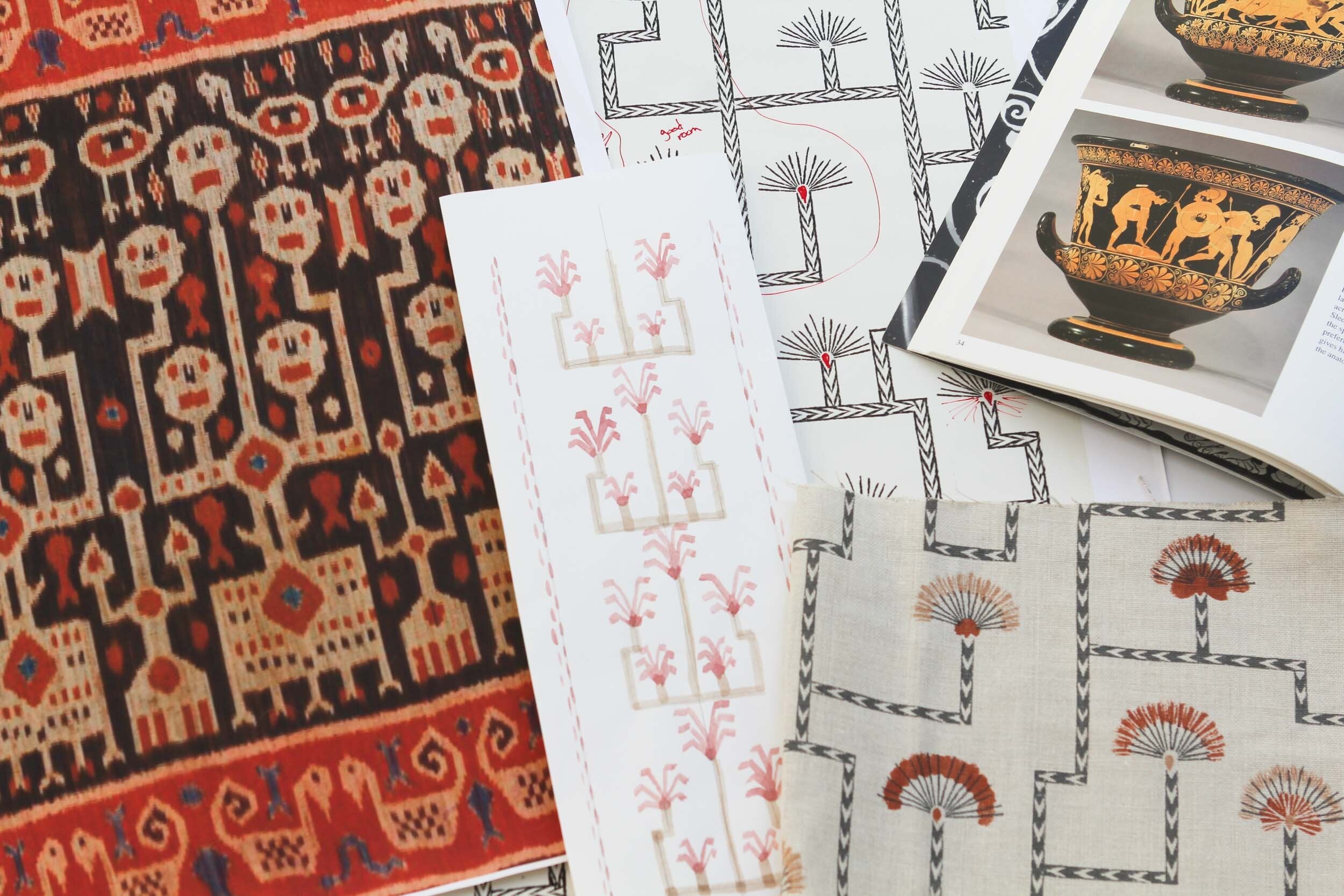 Meridians
Inspiration does not pursue a straight line. It travels through cycles. Lines circle around one another. Space appears and recedes, shaping itself into patterns. Across continents and through cultures, we follow the flow, along the path from pole to point and back again.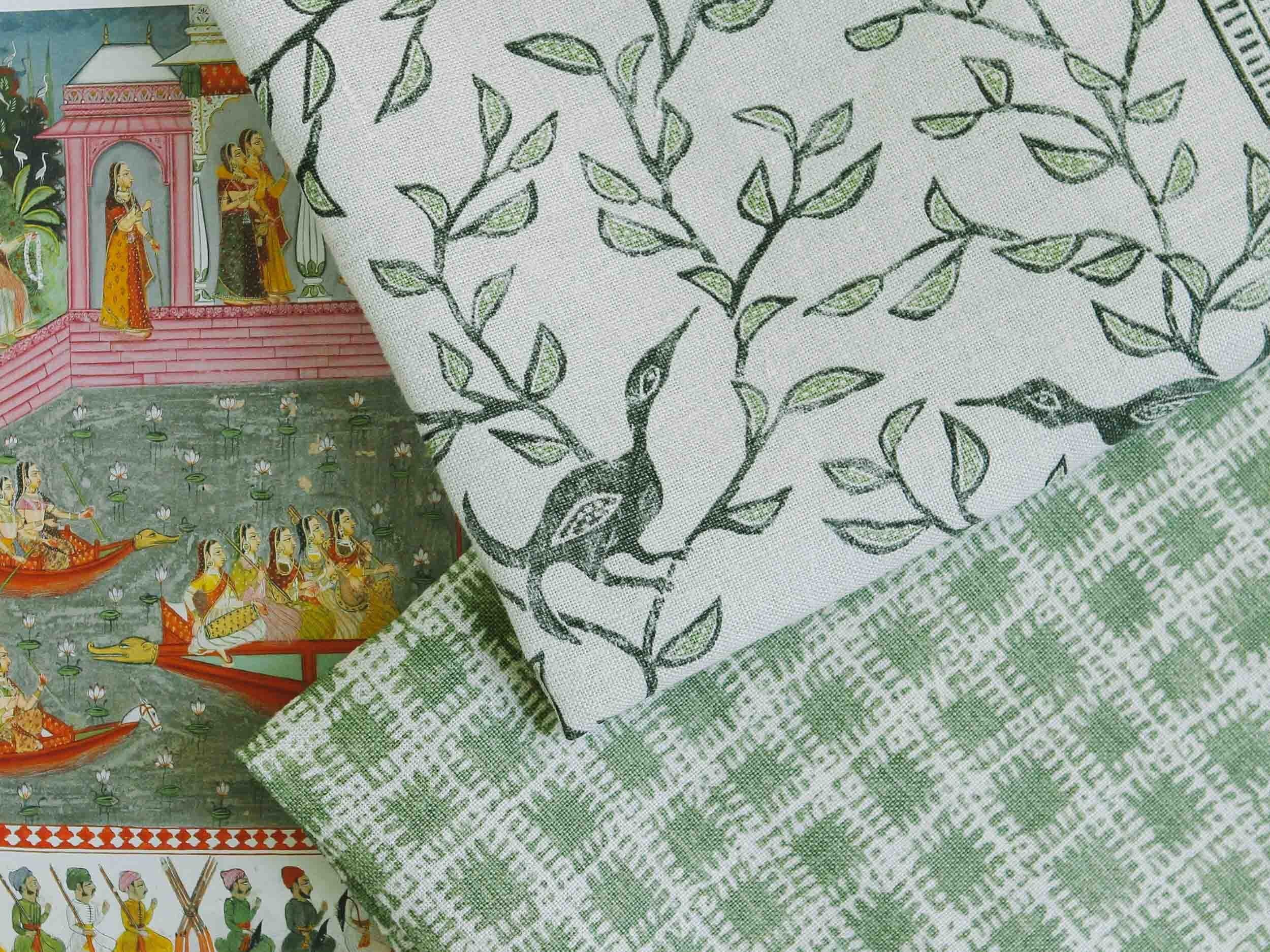 New Lands
Exploration is more than travel — It's an inner expedition, one with humble beginnings. A scrap of cloth, a piece of pottery. From a place in the mind, a pattern emerges. The further it goes, the closer it comes to home.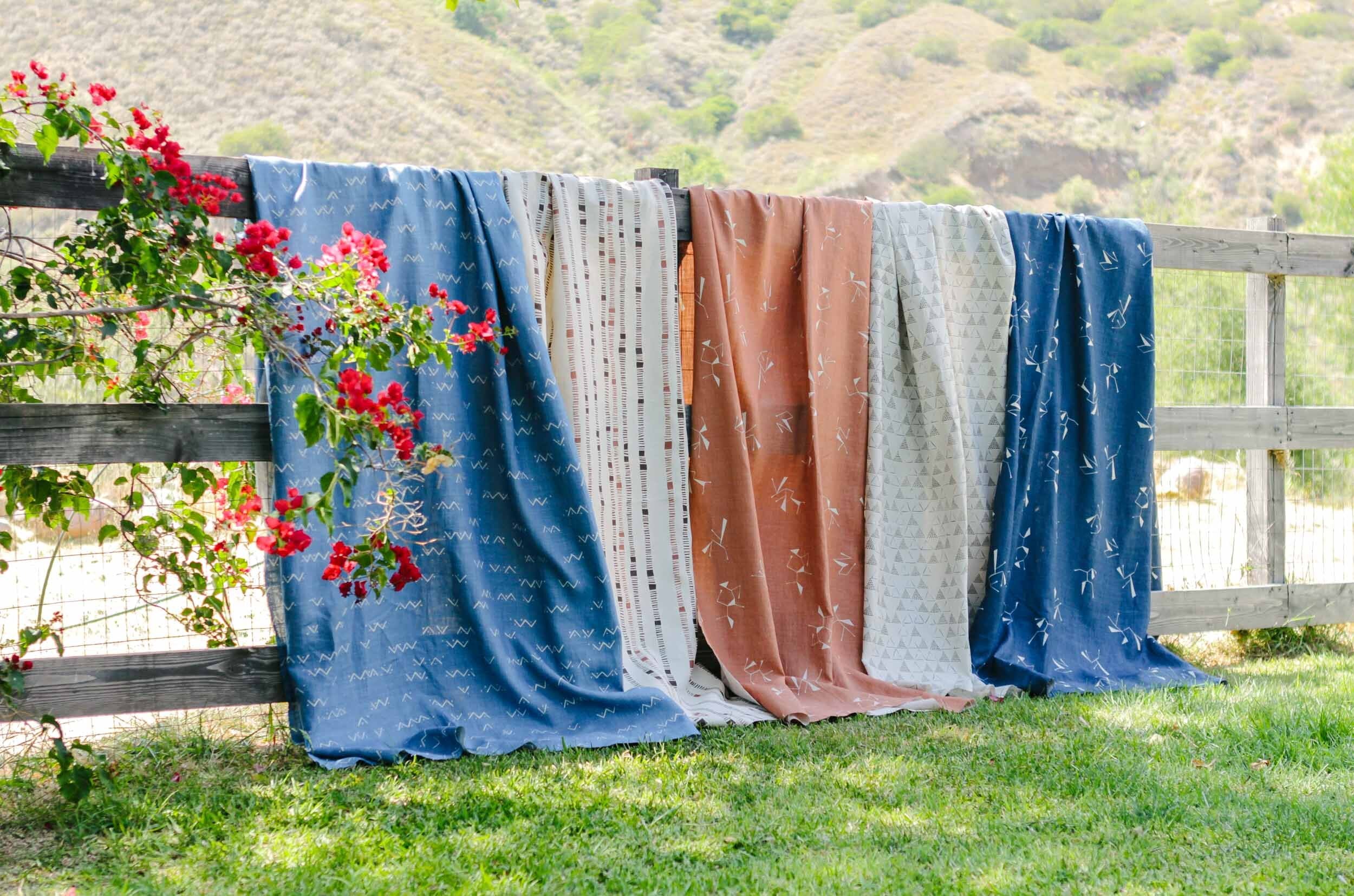 Mountains of the Moon
Our Mountains of the Moon collection is a story of convergence. It follows the thread of inspiration from 1920s African bark cloth of the Ituri forest, through the abstract art of 1930s Paris, to the heyday of Russian Constructivism. Each hand-cut pattern contains imperfect edges — the record of an artist working in our own time and place.