Performance Textiles by the yard
Durable and soft. Modern and livable.
Made for every environment.
OUTBOUNDS
Our Outbounds performance collection expands on the patterns we return to again and again, reimagined with nuanced textures and colors, inspired by the spirit of the great outdoors - the ruggedness of the open road, the sway of sails in the wind, the sun setting on the horizon.
Toile de Terrain
Our modern toile takes on a new perspective as a performance textile.
Framework
Designed to blend with lush surroundings, this lively plaid is a perennial favorite.
Roma
Inspired by Italian frescoes, this windowpane print has the tactile beauty of a wonderful woven.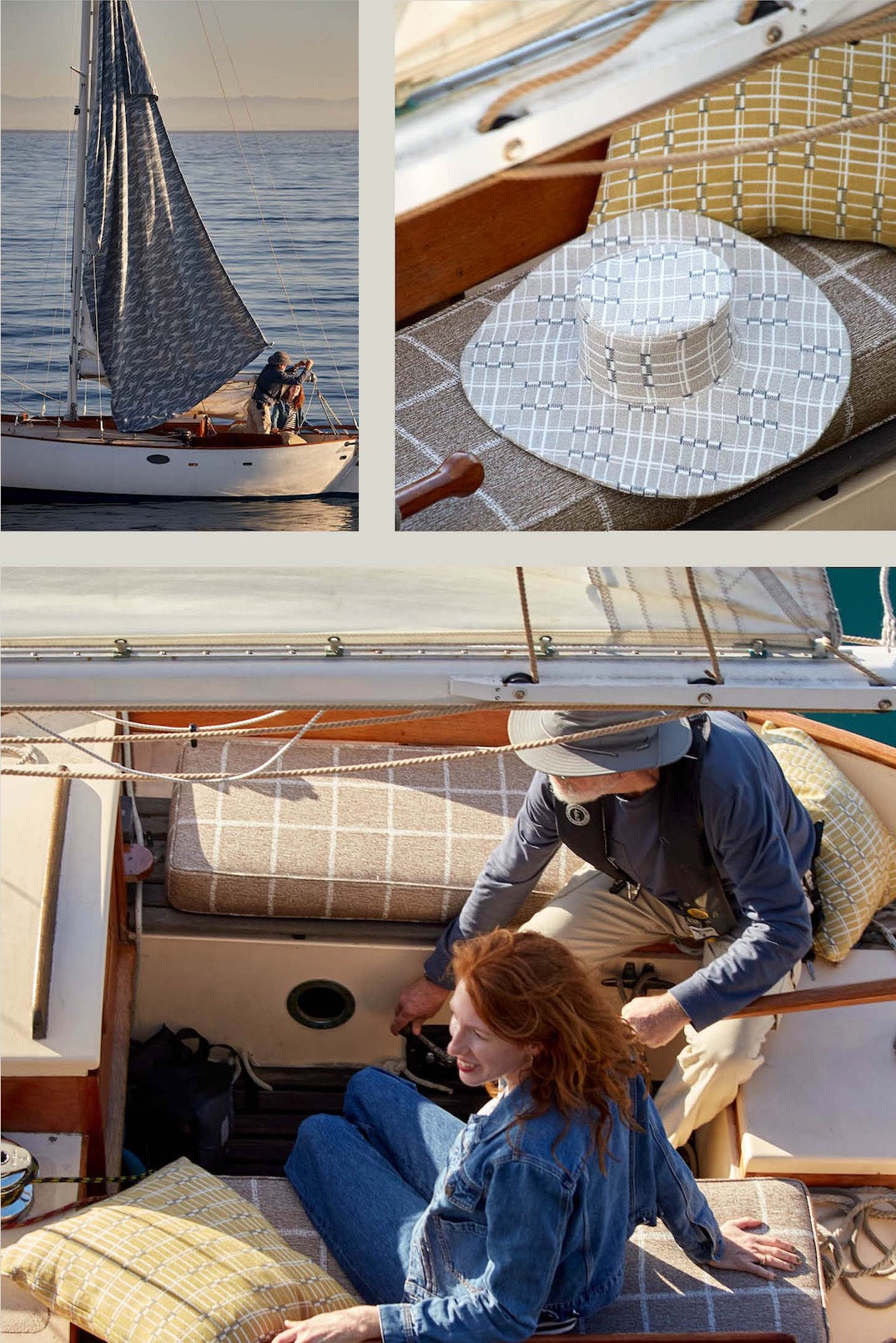 SUN, SAND AND SEA
We've created textiles that are useable, livable, and beautifully soft. Our designs have the luxurious feel of a woven, with enough durability for residential and contract applications — from garden upholstery to coastal homes to boat interiors.
NATURAL BEAUTY
With nature as the backdrop, we opted for a modern palette of soft, grounding colors — soothing browns, hushed reds, serene grays and blues. Hues that settle into the landscape while adding to your surroundings.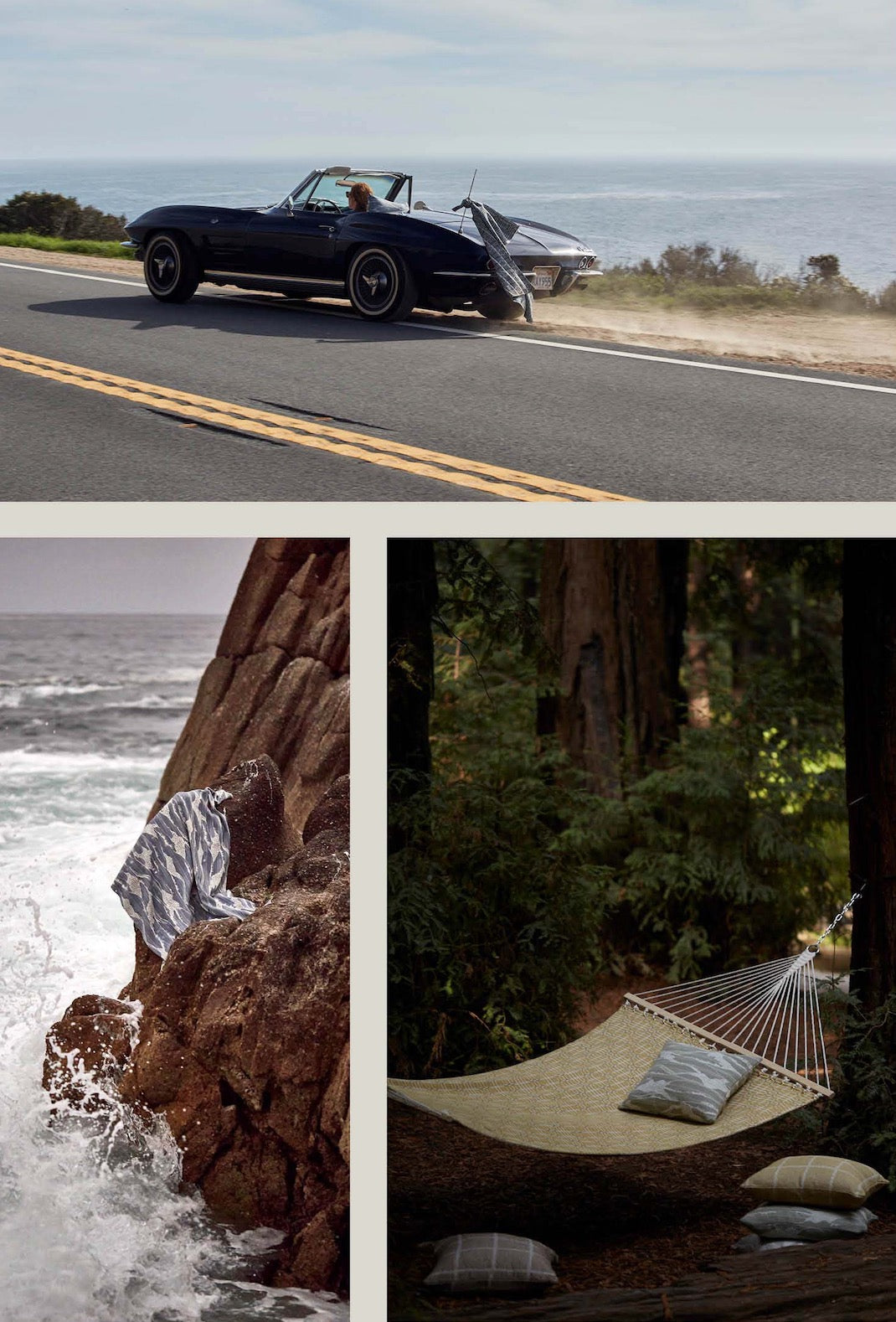 CALIFORNIA DREAMING
Our inspirations for the collection were close to home. We drew on the vast landscapes around us in California, from the rocky shores of Carmel to the canopied forests of Big Sur to the endless stretch of Highway 1 — guided by an ethos of discovery and escape, and a bit of magic.